News & Events view all
Extendicare COVID-19 Response
October 2, 2020 continue
As we come to the end of month seven of the pandemic, our focus at Extendicare remains steadfast on providing the care and service that residents, clients, patients, team members and families rightfully expect. We are very grateful for the hard work, care and commitment our team has displayed to our residents, clients and patients. continue
COVID-19 Outdoor Visit Guidelines
Prior to planning your visit please review the outdoor visit guidelines. continue
Blog view all
Thank You to Telus and Powerland for iPad Donations!
We are tremendously grateful to Telus and Powerland who donated iPads to our homes in Manitoba! Thank you for supporting our residents and keeping them connected to their families. continue
Celebrating Black History Month with Lillie Johnson
If you ask Lillie Johnson about the most important part of her upbringing childhood, she'll tell you two things – family, and education. Family gave her the deep passion in caring for others, and education provided her with the necessary tools to turn that passion into a career. continue
Our Remarkable Moments view all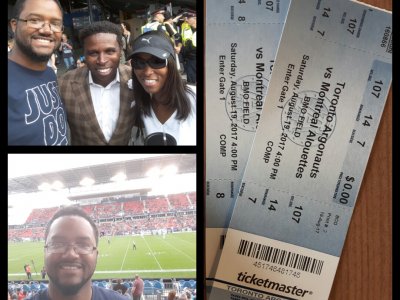 Finding "My Sweet Spot"
"The most memorable moment at conference was getting to meet Mr. Michael "Pinball" Clemons! What a fantastic and uplifting keynote speaker he was, giving us all a new charge to be able to come back to work ready to give of ourselves. He inspired me to find my "sweet spot", that thing that makes you do what you do," says Tom Wilson, the Resident Program Manager at Extendicare Tecumseh continue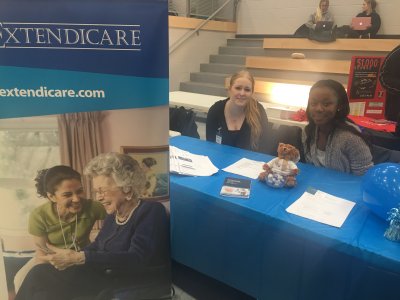 Volunteer Fair at St. Clair College
Extendicare Southwood Lakes and Extendicare Tecumseh teamed up to attend the Volunteer Fair continue
Our residents & families say it best view all
This home is like my home. We are well looked after. The friendly, hard-working and hospitable Extendicare team keeps me on my toes. I enjoy socializing in the friendly areas, dining with friends and family, gardening and going out shopping. I love to be busy. I am comfortable here.
We knew from the first day there was something good going on here. Starting with the team of people that welcomed dad into Extendicare and with the care they took to get to know him, his past, his likes and his family, this indeed meant a lot. It was a great comfort.