Accommodations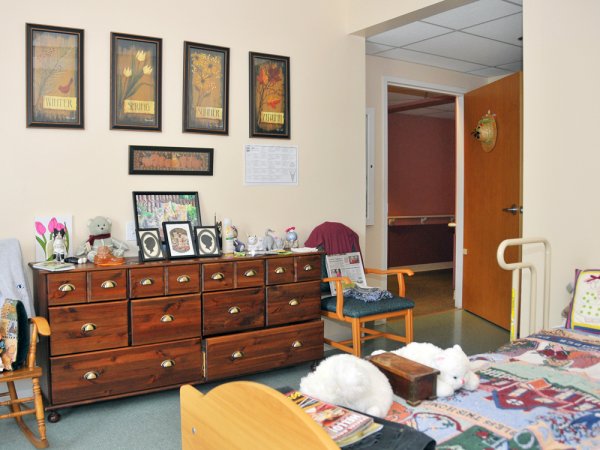 Residents pay a fee for accommodation that is based on the type or style of room in which they choose to reside. The choices include private rooms and then shared rooms such as semi-private, basic or standard accommodation.
Extendicare Tecumseh has the capacity to offer 128 beds to residents in our community.
Private Accommodation
If you can, you may want to consider a private room, even though it is an added expenditure, especially if you prefer the comfort of your own bathroom and the convenience of having family members visit regularly and stay as long as they want.
Air Conditioning
In warmer months, our home offers universal access to designated air-conditioning cooling areas, including for all meals, group activities, and independent resident use, and offers in-room air conditioning to every resident, subject to their individual preferences.